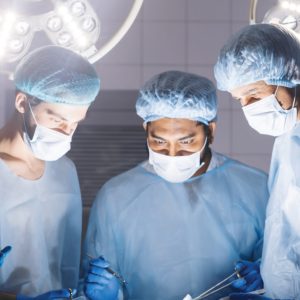 Prime Medical College Hospital
The Journey towards Saving Life
Prime Medical College Hospital formally started its function on 17 August 2007 with a bed capacity of 310 which has now been extended to 750 beds. It is a tertiary care medical hospital. The hospital provides all sorts of Medical & Surgical services. It is well equipped with Medical, Surgical, Obstetrics and Gynaecological, Paediatric, Anaesthesiology, Cardiology, Gastroenterology, Nephrology, Neurology, Dermatology, Ophthalmology, Orthopedic Surgery,
ENT, Urology, Neurosurgery Unit & Neonatal ICU. The Additional services are Haemo Dialysis Centre, Digital Color Doppler, Specialist Consultation Centre, and Diagnostic Centre supported by modern equipments.
The diagnostic facilities and qualities are very sophisticated. The institute provided modern Biochemical, Haematological, Microbiological & Histopathological examination facilities. The institute continues to acquire sophisticated medical equipments like CT scan, Imaging, Digital X-Ray, and ESWL stone crush machine.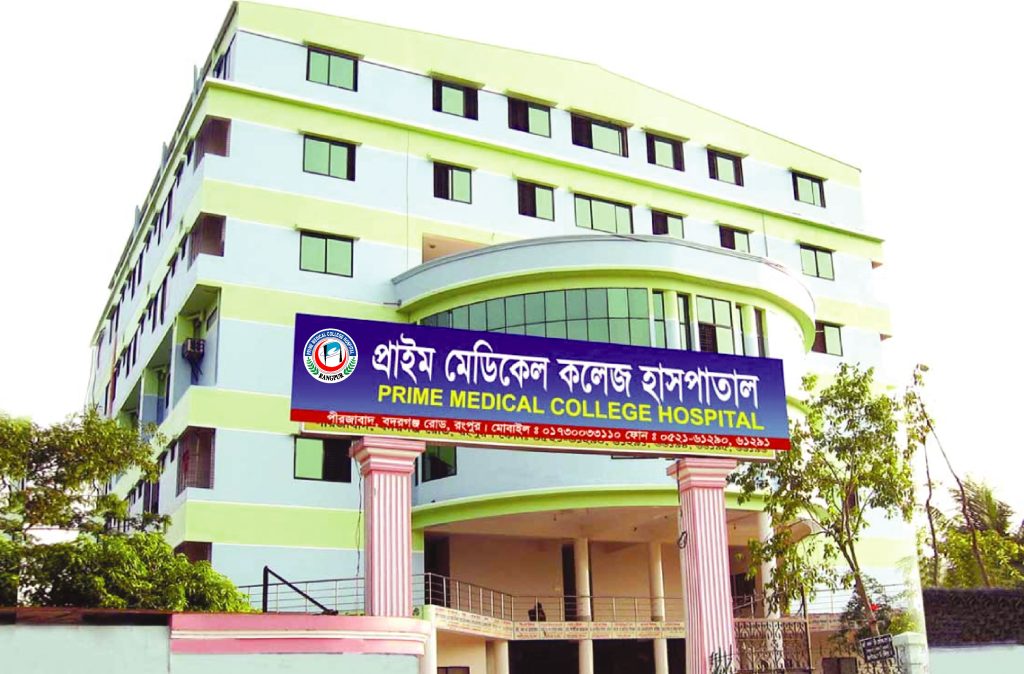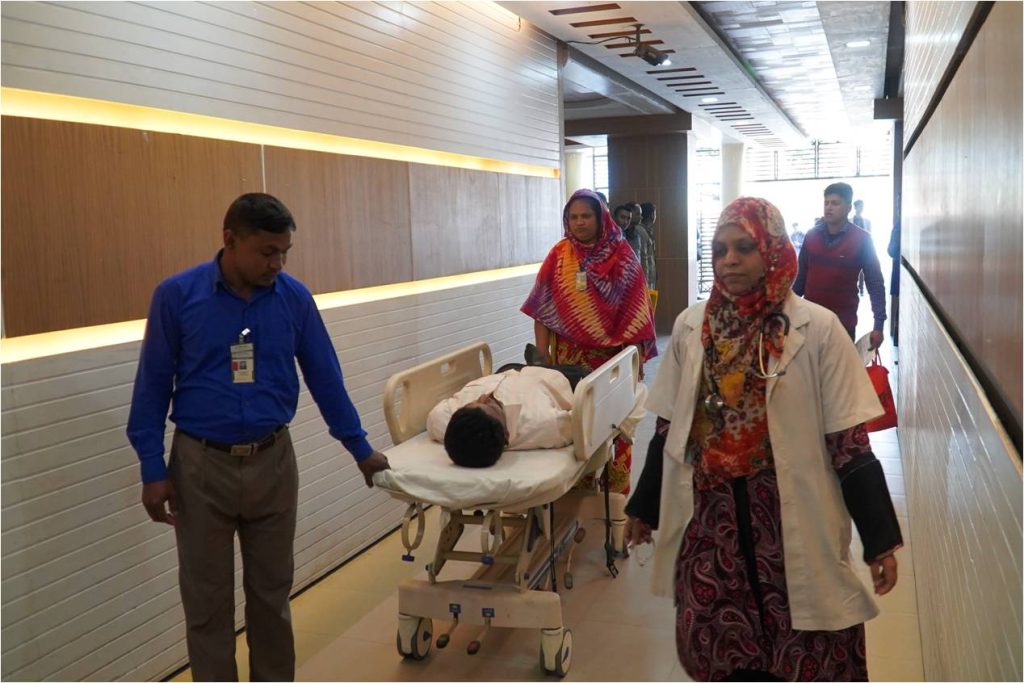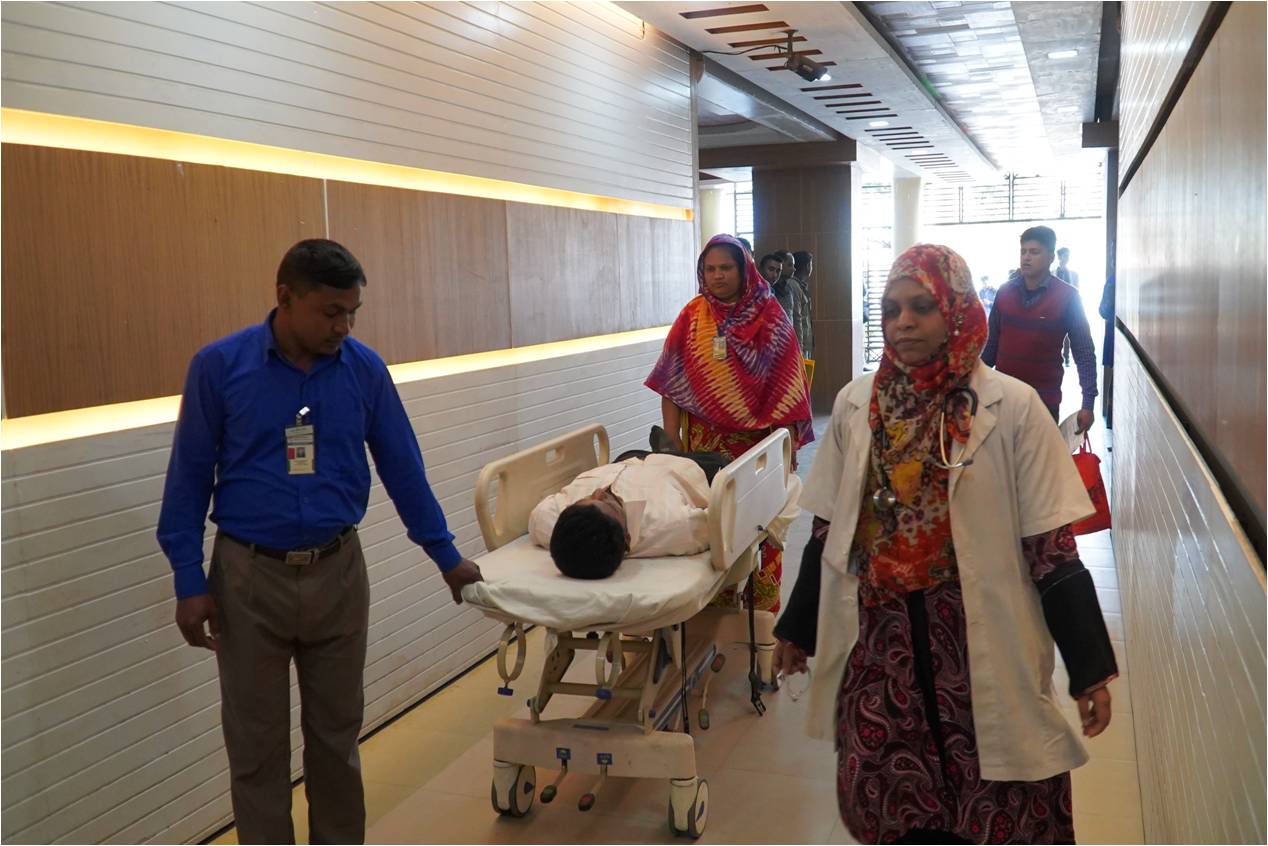 Renowned specialists, highly skilled technicals, nursing aids and, supporting staff contribute to the reputation of this hospital as a medical centre of excellence in this region. The hospital also has a good physiotherapy clinic, blood bank & dental unit. The ambulance service is available for 24 hours.The emergency department remains open round the clock. There is a large medicine store in the hospital which open for 24×7 hours where all medical & surgical requirements are available at a cheaper rate.
The hospital conducts humanitarian-social services (cataract operations, cleft-lip & cleft-palate operation) for the less privileged section of the society. These activities are performed free of cost. Dutch Bangla Bank is the main partner of these services. Following facilities are available in Prime Medical College Hospital:
DR. SUNIL CHANDRO ROY
Additional Director
Prime Medical College Hospital, Rangpur
Mobile : +880-1717- 289-373
Email: [email protected]
BRIG.GEN. DR. MD. GOLAM RASUL (RTD)
Director
Prime Medical College Hospital, Rangpur
Mobile : +880-1322- 907-432
Email: [email protected]
The Journey towards Saving Life
For any types of queary about hospital & Patient Service please click this button